Wax it is proud to have changed the way waxing is done today.
Having started the WAVE of not having to make or book for an appointment, Wax it has enabled business and everyday people to come in when it was convenient for THEM not the Salon and in turn, no more having to pay for an appointment we couldn't keep and pay a deposit in advance, as the unexpected does happen.
Wax it is flattered that many Salons have copied our renowned waxing techniques.
Therapists come, near and abroad to learn our Trade Mark way which sets our Brand apart, have you experienced the true Wax it way?
We want our Guest to "look great, feel confident" everyday! – Peggy Millios
Unwanted hair can make us feel unconfident and self-conscious on all parts of our body. Waxing is a feel great and a feeling of being confident when wearing or not wearing clothes.  It keeps us cool, comfortable and feeling sexy.
Quick and less painful, Smooth finish as pulled out from the root
Less irritation with waxing
Can help with ingrown, Regrowth is more comfortable as the hair grows with a natural tapered end so it pushes through the follicle easier becomes more sparse
Feel more confident, less sweating, less chance of holding onto smell
Cost effective, Inexpensive compared to other forms of hair removal
Why Choose Wax It?
We are renowned for skin safety
Convenience to our clients "don't plan it, Wax it", Come on in anytime, you're always welcome
Friendly and Professional – Steller Wow Experience and Care Factor, consistency and the best client care in the industry
Loyalty system
Experienced therapists
Competitive priced and offer high quality service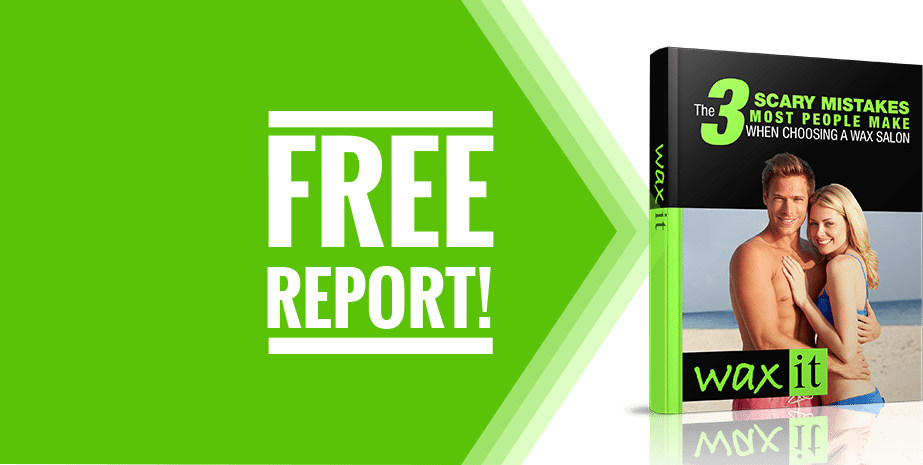 We do not SPAM. Your privacy is protected.
HAIR REMOVAL
MYTHS EXPOSED

Shaving
Can cause rash, irritation and red bumps
Results are short lived
You don't get a smooth finish, rough and
abrasive feel
Different areas of the body are hard to
reach to achieve a clean look
Shaving cuts the hair at the surface,
therefore making it darker, looking more
course and strong, makes the regrowth
more obvious
When the hairs grow back you can
experience: itching/rashes/ingrown hairs
Can accidently Cut the skin causing
scarring
Having to do it yourself

Threading
Hurts -it hurt so much more then waxing.
It's similar to plucking each hair
Can be quite expensive
Sometimes not getting the shape that
you are looking for
Can cause the hair to snap
Long process, drawn out discomfort for
the client If the correct stretch is not
applied, skin can easily be pinched and
damaged
Conventionally used on the face only, not
for larger areas of the body

Laser / IPL
The term laser is an acronym "light
amplification by stimulated emission of
radiation Usually 6-8 treatments are
needed to reduce the hair from the
desired area. Not hair removal, but only
reduction
Not a Lot is Known of the Long term
effect to the body by radiation yet Can
be expensive compared to other hair
removal Multiple treatments are
needed where results are not guaranteed
Scarring, blisters and burns can occur.
Can't be done if pregnant/ breast feeding
Cannot be exposed to any form of uv
Rays whether sun is present or not
before and after
Loyalty App
Download the Wax it App today. It's an easy way to find our stores around Australia and be navigated to your nearest Wax it location. you can automatically receive your bonus visits which is recorded on your App. Get instant notification of Bonuses and Specials which only our App holders will receive. Best of all, you can jump the queue. No need to wait in line, you can make a same day booking. Select your services, time of arrival and will confirm this all through the App. Give us instant feedback so we can look after you the best we can.


Don't Just take Our Word For It…